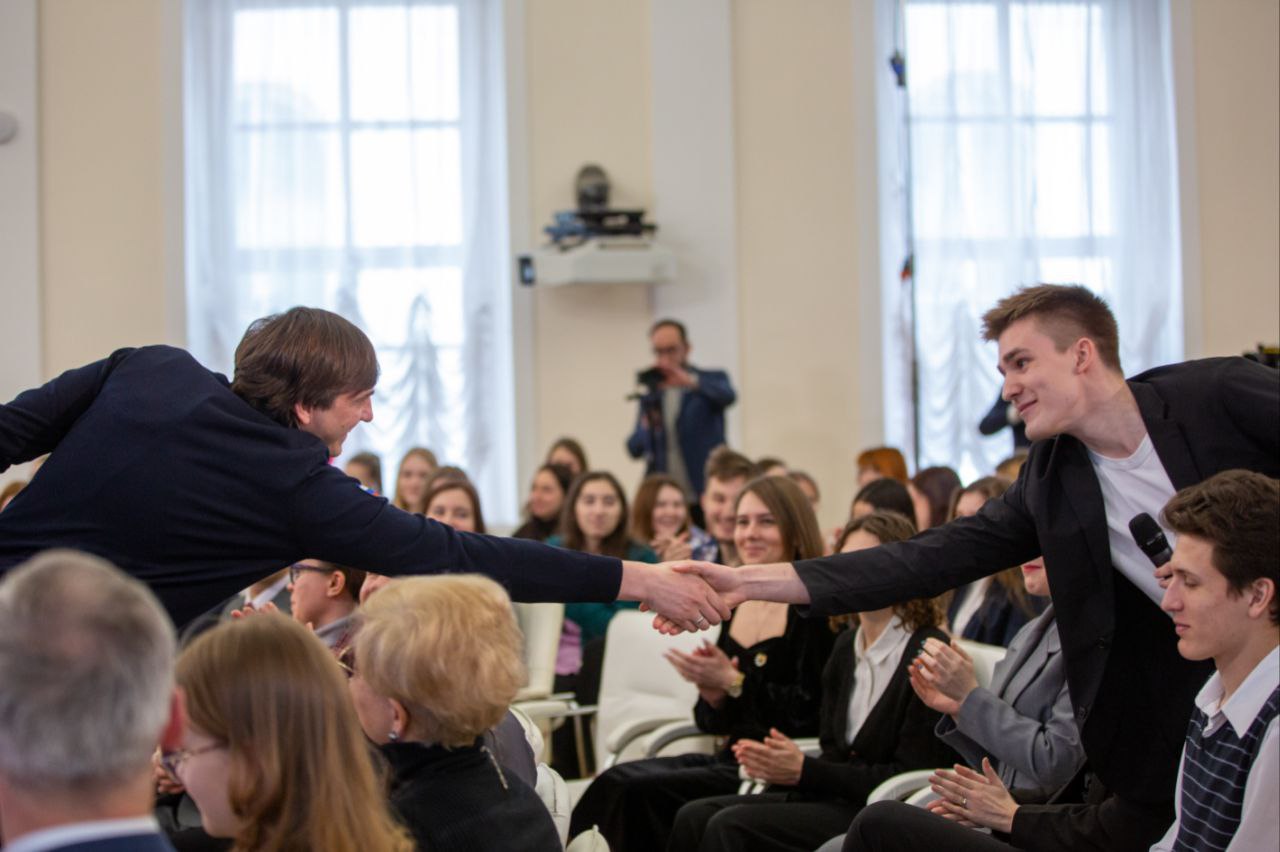 "The profession of a teacher is one of the most significant, the most important on Earth," Sergey Kravtsov began his lecture at our University with these words. It became the start of a series of lectures that the Minister will hold throughout the year.
After the lecture, Sergei Sergeevich, in an informal setting, answered the questions of students and teachers
Students and employees of the University not only asked questions about the future of education in Russia, but also made concrete proposals.
Nikolai Brek, the second year student at the Faculty of Linguistics, proposed to rename the Moscow Regional State Pedagogical University into the State University of Education.
The Minister supported the student's initiative